The Best Restaurant Patio Dining in Sonoma County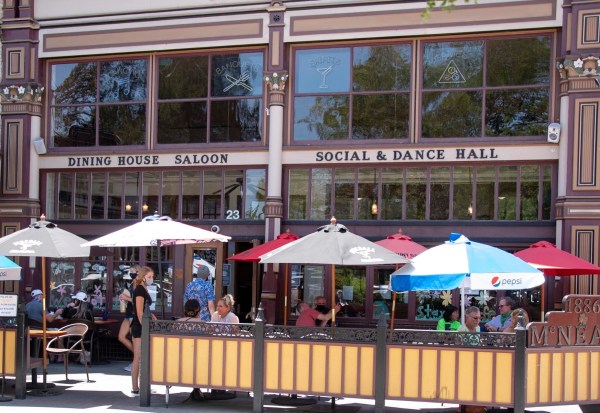 As we enter warm summer months, many people are wondering which restaurants to head to for the best outdoor dining. Whether you enjoy sitting under the shade of an umbrella to enjoy your meal, prefer a side of people-watching with your cocktail, or simply need to get out of the house, there's never been a better time to seek out the best restaurant patio in Sonoma County!
Are you looking for the best seat outside? Come on down to McNear's! Here are three reasons to head to our restaurant patio this summer:
Our Patio is the Perfect Place to Grab a Drink
It's been an intense Spring season here in Sonoma County, and many diners are ready to head outdoors into the open air! Our patio is the perfect place to sit back, order a signature cocktail or craft beer, and watch the world go by. Our prime location in downtown Petaluma will have you returning again and again.
Both locals and out-of-towners love to order an evening cocktail and relax after a long day, or enjoy a local beer or glass of wine on a sunny Saturday or Sunday afternoon. No matter when you visit, our patio will be here waiting for you!
The Whole Family Fits on the Patio
The McNear's outdoor patio is known to be a gathering spot for both small and large parties. Enjoy ample outdoor seating and delicious eats with your whole family! In addition to our diverse lunch and dinner menus, we serve up kids' classics, Sunday brunch, and happy hour food and beverages for adults.
Bring the kiddos for a family-friendly meal or treat grandma and grandpa next time they are in town. Our restaurant patio is the ideal summertime destination for Petaluma locals and tourists alike.
Enjoy Acoustic Music on the McNear's Outdoor Patio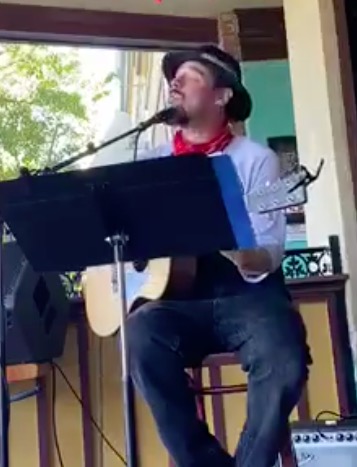 Sundays are one of the best days to grab a seat on the McNear's outdoor patio. Every week, watch acoustic musicians on our patio stage while you enjoy a meal or sip on a signature drink. Our acoustic shows are live from 3pm to 6pm on Sunday afternoons, making them perfect for a weekend wind-down.
For those who have felt a bit deprived of the live music scene lately, you'll love hearing local musicians on the McNear's stage, like Travis James of The Highway Poets. Follow us on Facebook, Twitter, and Instagram to receive updates about our Sunday shows on the patio.
The McNear's Restaurant Patio is Waiting for You!
Are you ready to get out of the house for a delicious meal, some drinks, or live music? We might be a little biased, but truly believe McNear's patio has it all! Our kind and attentive staff is ready to serve up a delicious plate of food or mix up one of our classic McNear's cocktails, all while you soak up the summer sun and fresh tunes play in your ear.
If you are looking for the perfect patio dining in Sonoma County, look no further than our patio in historic downtown Petaluma. We're excited to be open seven days a week and look forward to serving you outside!