How We are Moving Forward and Providing Support to Our Community in Sonoma County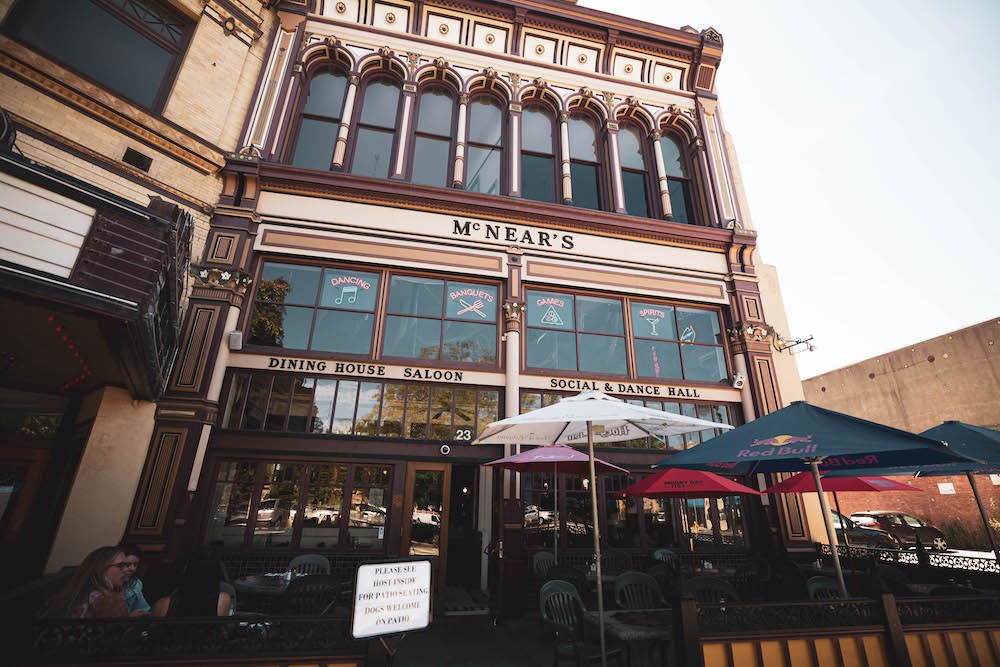 As a family-owned local business, McNear's is dedicated to providing our community with opportunities to come together. Through this COVID-19 pandemic, our dedication to our Sonoma County community has become our top priority.
In response to the shelter in place mandates, we swiftly adapted to providing the same comfortable dining experience in new and unconventional ways. We strived to make sure you could still order your favorite dishes from McNear's Saloon & Dining House for curbside pickup and even delivery from the Petaluma Food Taxi. But through it all, we felt we could be doing even more.
McNear's Commitment to Community
Amid these uncertain times, our goal at McNear's has remained the same: to provide relief and comfort to our community amidst the uncertainty of the pandemic. Every week our culinary team has whipped up an extra 200 meals to supply those in our community with a free lunch or dinner. We are so thankful for the ability to provide those in need with a little taste of normalcy with an extra serving of compassion.
Sonoma County Mystic Theater Community Fund
It is very important to all of us at McNear's to give a very big "Thank You!" to everyone in our community who has contributed to the Mystic Theater Community Fund over the years. Every ticket ever purchased at the theater has included an extra $1 that has helped fund various community projects such as donations to Redwood Empire Food Bank, COTS, Petaluma classrooms, and fire victims. It is this fund that is now allowing us to provide food to those who need it most.
So thank you for your support Sonoma County! Choosing to spend your money locally has made all of this possible!
Free Meals to Industry Workers From McNear's
Every Monday, Wednesday, and Thursday we serve 40 free meals to our fellow food industry workers. If you work in the foodservice industry in Sonoma County, it is our turn to serve you! All we need is your order and where you work, and we will serve you and a family member a delicious meal from McNear's – on the house!
Email [email protected] or call (707) 765-2121 for your free meal.
How To Get Your Free Industry Meal from McNear's
Contact us to reserve your place in our queue the day before you want to have your meals.
We will need your order before 3:00 pm on the day of service so you can include it with your original email or phone call.
Please provide a picture of a paystub or other service industry credential in your email or upon pickup.
All emails will be confirmed so please provide the email confirmation at pickup
Delivery is not available so orders must be picked up.
Each food service worker can order up to 2 meals (or one 1/2 chicken dinner, and beverages are not included)
If all of our orders have been reserved for the day, we will let you know and put you in line for the next day! Please limit your requests to once a week.
McNear's Partnership with COTS Petaluma to Feed the Homeless
COTS is an amazing organization in Petaluma that provides assistance to the homeless. We are so thankful for the work the COTS organization does for the marginalized members of our community and are proud to partner with them to provide a weekly hot meal to those most in need.
McNear's Free Meals to Petaluma Health Center
We currently provide weekly free meals to our essential First Responders and Health Care Providers at the Petaluma Health Center. As we continue to provide more meals to those in need we are also exploring additional ways to expand our efforts and are looking to reach out to other workers in the medical field.
McNear's is Open Outdoor and Indoor Dining, Pick-Up, and Delivery
Things seem to be changing, day by day. Our entire hospitality staff at McNear's is excited to invite you to dine in with us in our social-distancing-approved seating!
We are also still encouraging everyone to take advantage of online services by ordering food and groceries online for delivery or curbside pick-up. We look forward to seeing your (masked) faces!